Japan Underwater Photo Contest 2019 Results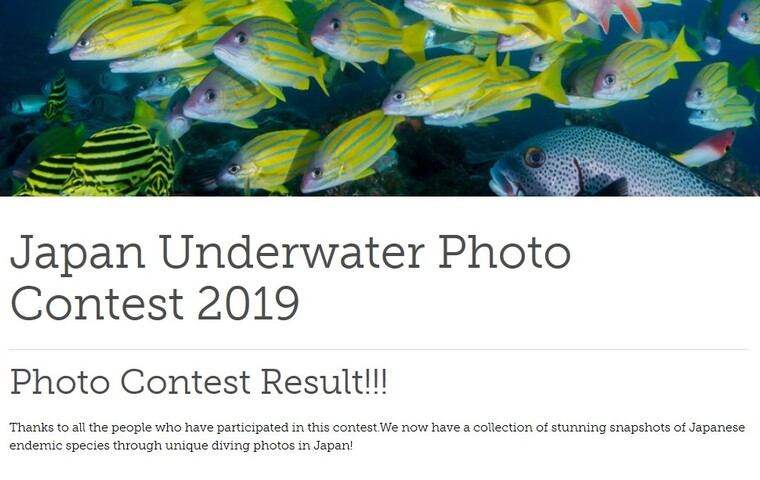 The Japan National Tourist Organization (JNTO) is holding a diving photo contest to promote the undiscovered beauty and artistry of diving in Japan to the world.
Photo Contest Result!!!
Thanks to all the people who have participated in this contest.We now have a collection of stunning snapshots of Japanese endemic species through unique diving photos in Japan!
https://travel.gaijinpot.com/jnto-scuba-diving-photo-contest-2019/