Introduction to "Diving in Japan"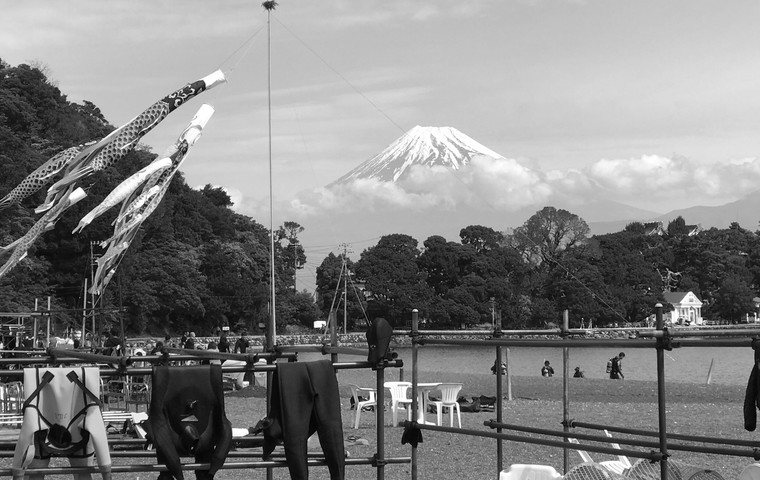 There are a number of things different about the style and diving manner in Japan. This is a basic guide covering some of the main differences and topics you'll find when diving here. This is a good place to get an overview before diving in Japan.
Diving style is very unique in Japan.
Yes, there are many avid divers who dive all the time, enjoying the local dive sites, photographing the beautiful creatures and marine scenery. There are places to buddy dive all around Japan, but in general, buddy diving are not promoted domestically. To buddy dive, you basically need to prove your skills to the local diving shops where you rent your tanks. This is purely for safety reasons.
For this reason, if you are contemplating diving in Japan, it would mean always diving with a guide. Which is not a bad idea considering it will be a new diving site for you, and who knows more about the currents and things to consider in a local dive site, if not the local dive masters?
Diving Shops - So how do you dive?
There are two ways you can dive in Japan. One is to join the city located dive shops "City Diving Shop" diving excursion trips.
As they usually don't have a fixed dive area, you may get a choice to dive in different diving areas. Also, they usually have a transportation service from the shop, so if you can find a diving shop near where you are staying and if they have availability on their diving excursion trips, you can relax and have the diving shop take care of you!
The other way is to go to the diving shop where you want to dive. They are called "Resort Diving Shops". They are located near the diving spot, so you don't need to look around for diving excursion trips in the city.
Hop on a train and show up at the diving shop (yes, you do still need to book in advance).
Diving on weekdays in Japan should be the better choice.
If you are using the "City Diving Shops", you need to pay the shop that is taking care of you. They will pay the "Resort Diving Shops" on your behalf. Some shops don't accept cash, although generally speaking, many "City Diving Shops" accept credit cards. It is wise to check with the diving shop before your visit.
Many shops do have diving rental service. The maintenance of the gear itself is generally good so you need not be so worried when renting a gear in Japan.
When it comes to dry suit rentals, there may be an issue. Not all shops have dry suit rental. Even if they did, the size may not fit you, which will be a big issue for you diving in the winter.
Please check and see if the shop has the rental gear you need in your size. In Japan the tanks are all York Valve (Not DIN), Also the diving gauge is BAR (Not PSI).
Like many countries around the world, Japanese diving shop will ask you to sign the indemnity form to release them from responsibility upon accidents. Dive shops will do their best to make sure you're safe, but at the end of the day, divers need to take care of themselves (be a responsible certified diver).
In Japan, some diving shops only has the Japanese version of this indemnity form, so please check with the diving shop before deciding on which shops to use. They will not let you dive without the signature, and you should not sign what you can't read.
The shops are insured for guest accidents but I recommend you to be fully insured internationally when diving in Japan. What you want and what you may be eligible may not match.
Recommendations for Safety

Before visiting Japan to Dive, we suggest you join your local region DAN(Divers Alert Network).
They are in coordination with DAN Japan to assist you while you are n Japan. Better to recieve expert advice and assistance in regards to diving related incidents. Depending on the region you join, we believe they may have the right insurance for you.