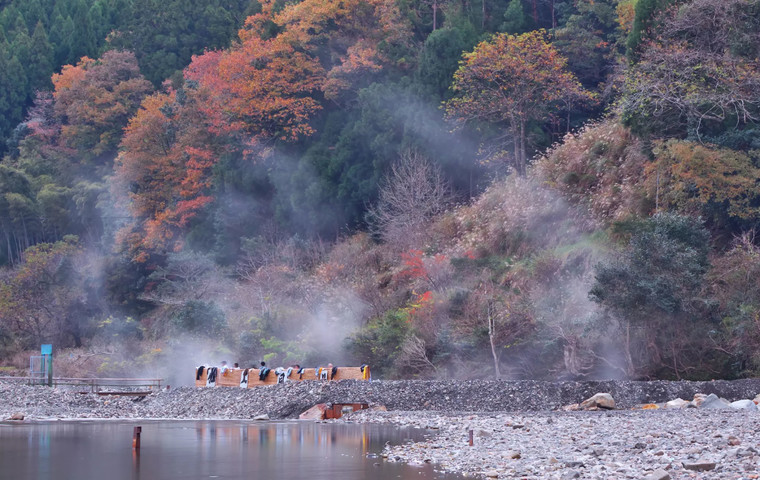 A geothermal river runs through it
The clue to this area's mystique lies in its name, Kawayu Onsen, or hot water river. Thermal water bubbles up from the river bed, allowing for hot-water bathing in a natural setting. Squeezed in between lush green mountain slopes and a huddle of hostels and inns, river relaxation is the order of the day.
A 10-minute bus ride from Hongu-taisha-mae will bring you to the area—the perfect spot for relaxing after visiting the grand shrine and Oyunohara.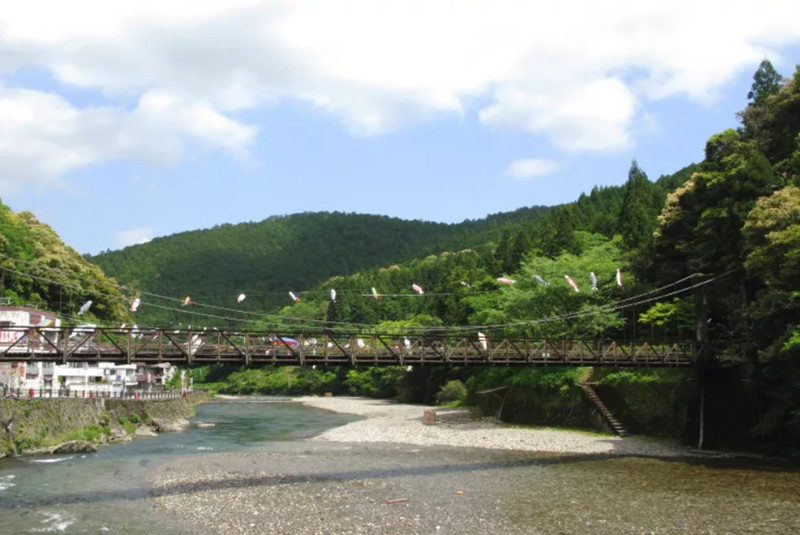 Visiting in the cold winter months of December to February offers nature lovers a chance to soak in the Senninburo River Bath, an exclusive bathing area set up for the season that crams in hundreds of bathers at its peak. Swimsuits required.

Excellent place for relaxation
If you are looking for a relaxing dip outside of those months, shovels are available for you to dig your own bathing spot. There are also some pre-dug baths for those who want to get right in.