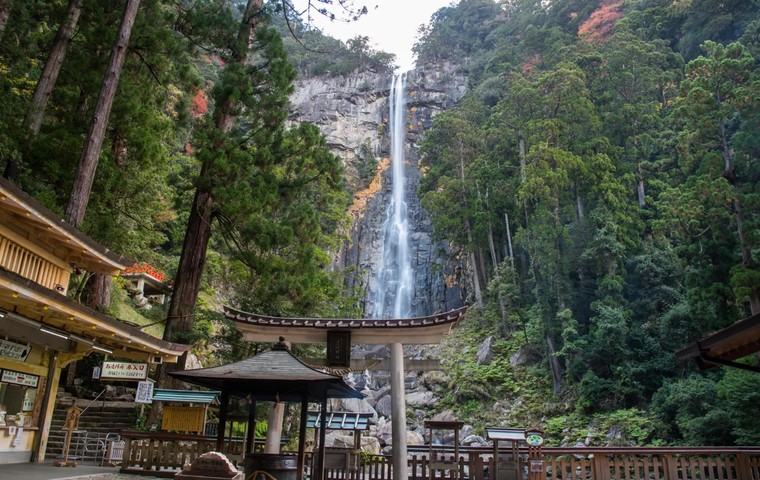 In a primeval forest steeped in spirituality, Japan's tallest waterfall roars to welcome you
From its source in an evergreen primeval forest and with an awe-inspiring 133 meter drop, Nachi Falls is Japan's largest vertical drop waterfall.
Much more than a simple scene of natural beauty, the falls are worshipped as the home of a Shinto deity. The thundering sound of a ton of water barreling down every second will give believers and non-believers alike a spiritual experience.
The power and majesty of Japan's highest waterfall
At the base of the falls, 100 yen will buy you a taste of pure waterfall water, offering the drinker good fortune and a long life
At 133 meters, this is Japan's highest uninterrupted drop waterfall
The falls form part of the Sacred Sites and Pilgrimage Routes in the Kii Mountain Range—a registered UNESCO World Heritage site

Long before the organization of religious doctrine, locals would worship the falls as the home of a spiritual deity. Later a shrine was built here, and the shrine priests serve the deity daily. The zig-zag paper hangings, known as shide, hanging at the site of the waterfall mark the sacred presence of a Shinto deity.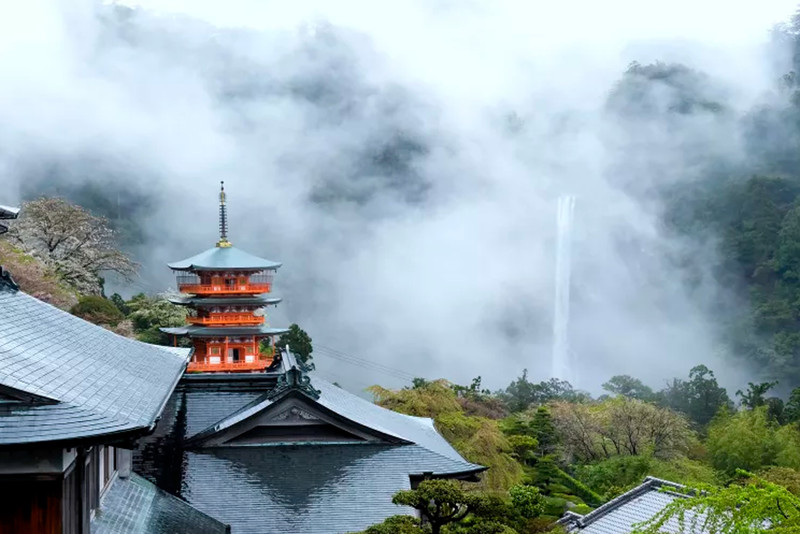 A visit to the falls should also include a short trip to Hiro Shrine, located at the foot of the falls and surrounded by old cedar trees. Built in honor of the waterfall god, it is free to enter the shrine, but you need to pay 300 yen to venture onto the viewing platform.
For those feeling energetic, a 30-minute hike up the steep stone staircase will take you to Kumano Nachi Taisha Grand Shrine.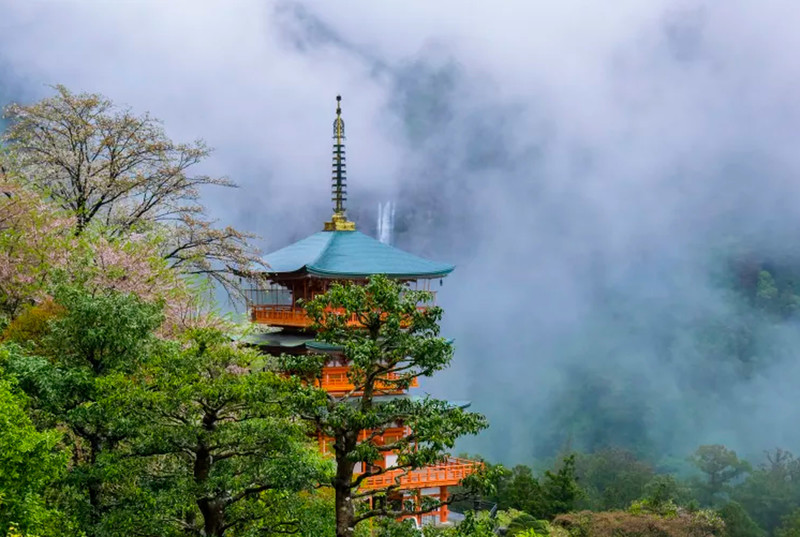 A harmonious relationship
Buddhism and Shintoism exist in harmony here, seen in the proximity of the Buddhist Seiganto-ji Temple and the Shinto Kumano Nachi Taisha Grand Shrine .
Both are impressive buildings in their own right. Seiganto-ji Temple is known for its three-story pagoda—the bright red edges set against the roaring waterfall offer photographers fantastic opportunities to capture a man-made structure interacting with nature.
From Wakayama's Kii-Katsuura station, take the 30-minute bus ride to Nachi-no-Taki-mae. It's a further five minutes on foot.