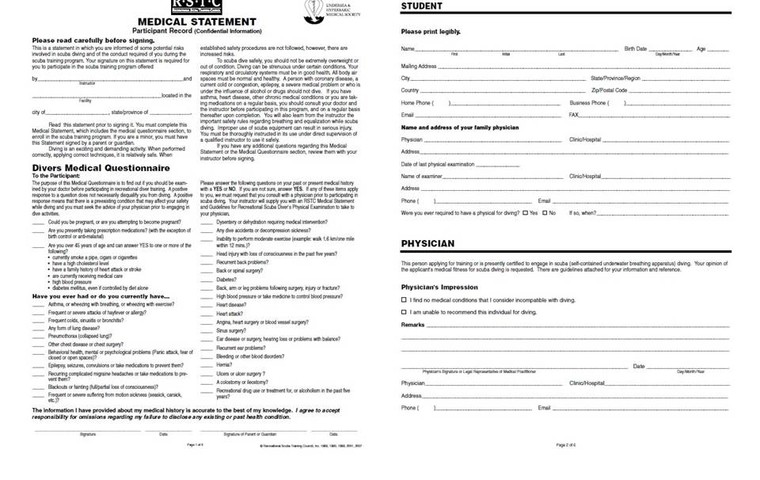 Diving in Japan, like other diving service around the globe, require you to fill out a "Medical form" before diving. Refusing to do this, you may not be allowed to dive due to safty precautions.
NPO Japan Diving Experience advises you to proactively fill out the form linked from below.
It is a Medical Statement provided by The World Recreational Scuba Training Council (WRSTC).
Link to RSTC Medical form
http://wrstc.com/downloads/10%20-%20Medical%20Guidelines.pdf