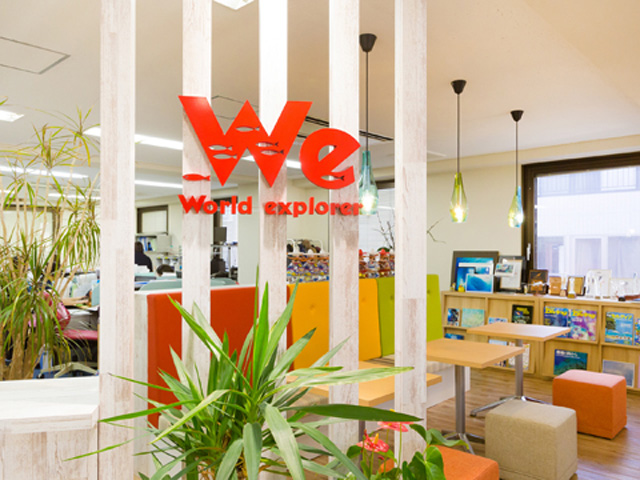 World Tour Planners CO.,LTD
株式会社ワールドツアープランナーズ
We are one of the largest diving travel agencies in Japan, assisting divers to dive all around the globe for more than 24years. 
As a diving travel expert, we are all divers with extensive oversea experiences. 
Our staffs are now here to support overseas divers visiting Japan.  We will guide you to the great and exciting diving spots all around Japan.  From individual arrangements to group arrangements, our diving instructors will stand-by to do our best to cater for all your needs.
We can,
●arrange full transfer package from Airport to Airport.
●arrange all the diving in Japan.
●arrange all the accommodations in Japan.
●assist alternative diving site or an activity if the original diving site is closed ue to weather or any other unforeseen seasons.
Contact us and let us see what we can offer you.
*Japan Tourism Agency Commissioner Registerd Travel Business  No 1604
Booking & Pay Method
Direct Shop Booking
Booking Information
Booking is done directly with "World Tour Planners CO.,LTD".
Shop Details
Chiba-Hazama Underwater Park

Chiba-ito

Chiba-Katsuura

Chiba-Nishikawana

Kanagawa-Jogashima

Shizuoka-Atami

Shizuoka-Futo

Shizuoka-Hatsushima

Shizuoka-Inatori

Shizuoka-IOP

Shizuoka-Ita

Shizuoka-Kawana

Shizuoka-Koganezaki

Shizuoka-Kumomi

Shizuoka-Mikomoto Island

Shizuoka-Osezaki

Shizuoka-Shishihama

Shizuoka-Tago

81-3-5425-7711 (Japanese)

info@wtp.co.jp (English, Japanese)

PADI
Shop Rules
We offer personal transport from and to Airports, Hotels and diving locations. As a travel agency, we can arrange accomodations and other necessary travel arrangements during your stay in Japan.
【Note from NPO】
Diving in Japan, like other diving service around the globe, require you to fill out a "Medical form" before diving. Refusing to do this, you may not be allowed to dive due to safety precautions.
NPO Japan Diving Experience advises you to proactively fill out the form linked from below.
It is a Medical Statement provided by The World Recreational Scuba Training Council (WRSTC).
Link to RSTC Medical form
http://wrstc.com/downloads/10%20-%20Medical%20Guidelines.pdf
Diving Fee
Personal arrangement: Please inquire
Diving Information
All diving arrangement will be catered to youe needs. Please inquire directly.
Rental Fee
Personal arrangement: Please inquire
Rental Information
All diving arrangement will be catered to youe needs. Please inquire directly.