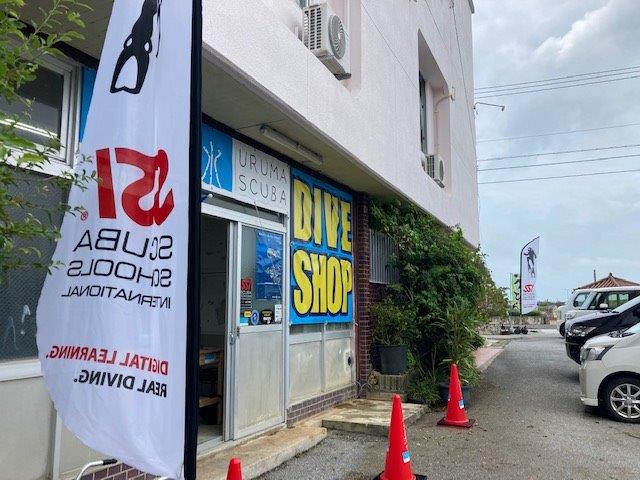 URUMA SCUBA
うるま潜水
Okinawa's Best kept secret, "Barrier Reef" off the east coast of Uruma, is one of the most diverse and attractive seas in the world. URUMA SCUBA, specializing in the east coast water, beach dive off the island of the God "Hamahiga Island" to boat dives inside and outside the URUMA Barrier Reefs. Explore the "best kept secret" with us TODAY
Booking & Pay Method
Direct Shop Booking
Booking Information
Shop Rules
Please present certification card and log book on the day. Please make your own way to Uruma Scuba. Please provide all health related information prior to the booking if any. Cancelation policy applies. Travel insurance highly recommended.
Cancelation policy:Day before your intended diving day 50%, on the day of your intended diving day 100%
Diving Fee
2 x Boat Dives: 15,000 YEN (Tanks & Weights included)
3 x Boat Dives: 19,000 YEN (Lunch, Tanks & Weights included)
1 x Beach Dive: 7,000 YEN (Tanks & Weights included)
2 x Beach Dives: 11,000 YEN (Tanks & Weights included)
Rental Fee
Full gear: 4,000 YEN
Regulator set: 1,000 YEN
BCD: 1,000YEN
YEN Dive Computer:1,000 YEN
Mask/Snorkel/Fins:1,000 YEN
Wetsuit: 1,000 YEN
Location
Address
Uruma Scuba, Hotel Heian, 2421-1, Yonashirohenza, Uruma, Okinawa 904-2426
Access Information
Uruma scuba is located at "Henza Island", east coast of Okinawa main island. Henza island is the first island coming across the Kaichu Road. You can find us at the first floor of "Hotel Heian", 100 meters away from Lawson, the only convenience store on the island. Plenty of car parking spaces available.