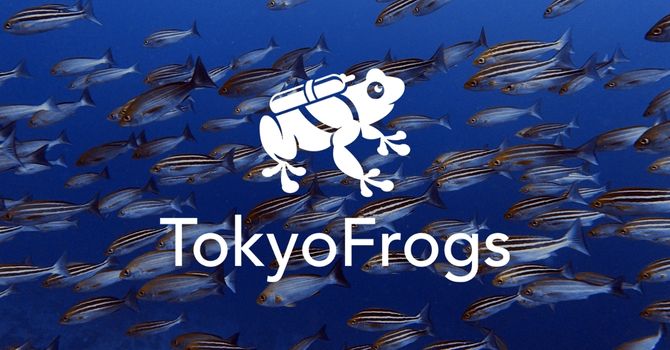 Tokyo Frogs
東京フロッグズ
We are a family-friendly, Tokyo-based scuba diving and outdoor adventure club.
Join us for scuba diving, snorkeling, island trips and exploring the wonderful nature of Japan!
We provide NAUI scuba diving courses including Open Water, Advanced Open Water, Rescue, Dry Suit, Nitrox, Master Scuba Diver and many more.
Our diving trips are always organized in a way that both beginners and experienced divers can safely enjoy the beautiful underwater world and make great memories.
Booking & Pay Method
Direct Shop Booking
Booking Information
Shop Details
Chiba-ito

Shizuoka-Atami

Shizuoka-Hatsushima

Shizuoka-Hirasawa

Shizuoka-IOP

Shizuoka-Osezaki

Tokyo-Hachijojima Island

Tokyo-Izu Oshima

Tokyo-Miyakejima Island

Please contact by email (English, Japanese)

info@tokyofrogs.com (English, Japanese)

NAUI
Shop Rules
Please click the below url for our Shop rule informations
Diving Fee
Diving Information
Please click the below url for our Diving prices
Rental Fee
Rental Information
Please click the below url for our Rental informations