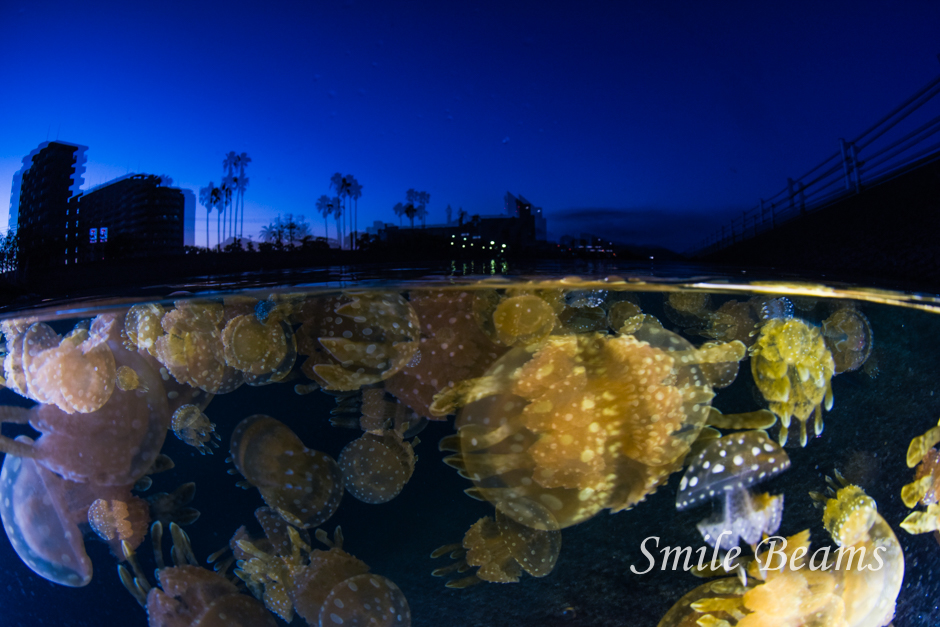 DIVING SHOP SB
ダイビングショップSB 
If your thinking about diving at Kagoshima, let us show you what Kagoshima is about.
You can dive all year round in Kagoshima at South Satsuma and Sakurajima Island,Bonotsu and Kasasa.
We cater from beginners to the skilled, non photo divers to underwater photography divers.
【Note from NPO】
On the day of Diving, the Diving Shop will have limited English available. But please don't be alarmed. NPO will assist regarding prior questions and enquiry for your booking. We will advise you how your diving will be on the day. The Guide will communicate with you using translation application on land and during your dive, sign language with will be reviewed before your dive.
Booking & Pay Method
Booking through NPO Japan Diving Experience
Booking Information
The booking will be done through NPO Japan Diving Experience. NPO Japan Diving Experience will try to clarify your concerns before your diving trip.
Shop Rules
1)Please bring your C-card and your LOG book. Log book is important as we can understand your skill level.
2)We will arrange a boat diving depending of the number of booked guests and planned events. Please inquire through the NPO.
3)Our staff will decide on the diving location from the morning weather condition. (The wind and the current factors combined will be looked at)
4)Please never over take your guide during your underwater tour.
5)Please follow your guides instructions at all times. Your guide will have either a bell or other sound making device to get your attention)
6)On surface after your dive, make sure to inflate your BCD to have plus bouncy.
【Note from NPO】
Diving in Japan, like other diving service around the globe, require you to fill out a "Medical form" before diving. Refusing to do this, you may not be allowed to dive due to safety precautions.
NPO Japan Diving Experience advises you to proactively fill out the form linked from below.
It is a Medical Statement provided by The World Recreational Scuba Training Council (WRSTC).
Link to RSTC Medical form
http://wrstc.com/downloads/10%20-%20Medical%20Guidelines.pdf
Diving Fee
1Tank Beach 6,500yen (Include Guide fee/Weights)
2Tank Beach(South Satsuma area) 8,500yen (Include Guide fee/Weights)
2Tank Beach(Kinkouwan area) 9,000yen (Include Guide fee/Weights)
2Tank Boat(South Satsuma/Kinkowan area) 13,000yen (Include Guide fee/Weights)
Diving Information
The price does not include Tax.
The diving fee may change without notice so please inquire NPO Japan Diving Experience for details.
●Cancellation policy:
 If the diving tour is cancelled by the diving service due to weather the cancellation policy will not apply.
 If the diving booking is cancelled due to the guests private reasons, below cancellation policy will apply,
 -No charge up to 1week prior to your booked diving tour
-From 1Week to 3Days  20%
 -2Day before your booked diving tour 50%
-1Day before and on the day your booked diving tour 100%                    
 (Important) Please contact the diving service directly for the 1day and on the day cancellation.
Rental Fee
Full rental 4,800yen
Rental Information
*The price does not include Tax.
The rental fee may change without notice so please inquire NPO Japan Diving Experience for details.     
*Rental fee(Per day) 
Location
Address
7641 Shimofukumotocho, Kagoshima, Kagoshima Prefecture
Access Information
■ Highway Bus from Fukuoka
Fukuoka →Kagoshima「To Sakurajima」 →Kagoshima Chuo Station
■ Bullet Train
Fukuoka Station →Kyushu Shinkansen  → Kagoshima Chuo Station
■ Local Train From Kagoshima Chuoo Station
Kagoshima Chuoo Station → to Ibusuki‐Makurazaki Line "Goino Station"
Free shuttle service from "Goino Station" Call 099-262-5838 upon arrival
●Google map
https://www.google.com/maps/dir/?api=1&destination=31.483476,130.5038303 
Booking through NPO Japan Diving Experience